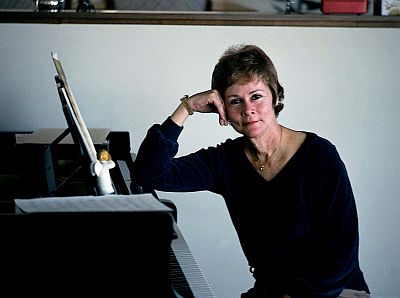 Anita Kerr

Anita Kerr Mini Jingle Sampler

Anita Kerr WOHO Jingles
Ken Deutsch writes: Anita Kerr was a woman that I admired for many years before I finally had the opportunity to talk with her on the phone and sell CDs of her radio IDs in the early 2000s. But jingles (for stations like WLS, KQV, KMPC, WLW, WMCA, WOHO and so many more) were just a tiny part of the music that she wrote, conducted and sang over a 40-year period.
In her early years she and her first quartet backed up every major recording artist in Nashville. The list is far too long to cover, but here are three of my favorite hits that benefited from the Anita Kerr sound:
Jingle Bell Rock (Bobby Helms)
Forever (Pete Drake and his Singing Steel Guitar)
Big Bad John (Jimmy Dean)
She also sang with Perry Como, Chet Atkins, Brenda Lee, Pat Boone, Bobby Vinton and so many others, as she transitioned from strictly country to any other type of music that needed a classy background vocal group. Anita also released dozens of her own albums over the years in every style imaginable.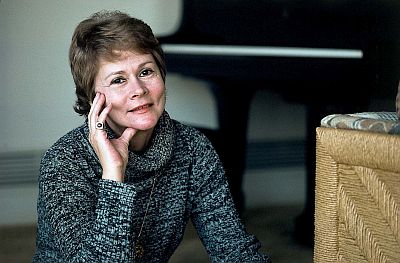 Anita Kerr
In time she would move to Chicago and Los Angeles and continue to create great music, pick up every industry award there is and in general, reach heights that few have obtained. And through it all she remained soft-spoken and kind. In a field dominated by men, Anita didn't waste time demanding equal treatment, she just did her thing and left everyone else in the dust.
We hope you enjoy this Anita Kerr print tribute, originally published by Billboard magazine in 1979. Click on an image below to enlarge.